RFK : his words for our times / Kennedy, Robert F.
"On the fiftieth anniversary of Robert Kennedy's death, this collection of his most famous speeches– accompanied by commentary from notable historians– presents his vision of America. Through his own words we gain a direct and intimate perspective on Kennedy's views on civil rights and social justice, war and the quest for peace, poverty and the power of work, and the common aspirations that unify us across the divides of race, gender, age, and circumstances." (Library Catalogue)
The Bulford Kiwi : the kiwi we left behind / Brown, Colleen
"The Bulford Kiwi was created in 1919 by New Zealand troops waiting to go home at the end of World War One. Originally carved as a chore to occupy the hours of waiting for a ship back to New Zealand, it became an emblem to be proud of and a cherished link to home. For many of those involved in its construction, and later its resurrection, the Bulford Kiwi came to represent all those servicemen who had passed through Sling Camp, especially those who would never go home"–Back cover.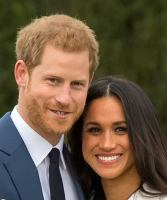 Harry & Meghan : the royal wedding book / Sadat, Halima
"Experience the heartwarming tale of how the dashing playboy prince fell in love with the beautiful American actress. Meghan Markle becomes the second American and the first mixed-race person to marry into the royal family, bringing with her a breath of fresh air as the House of Windsor navigates the twenty-first century. Harry & Meghan serves as the perfect keepsake of this memorable event"–Back cover.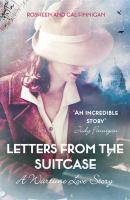 Letters from the suitcase : a wartime love story / Francis, David
"Letters from the suitcase is the poignant and detailed wartime correspondence between David and Mary Francis from 1938 to 1943. Mary was originally from Dublin and only twenty-one when she met and fell in love with the privately educated, nineteen-year-old David Francis, a Christian Scientist. Their affair was passionate and in a swing of disgust at the growing rise of fascism and the Nazi party in Europe, they became active in North London left-wing circles. Against the wishes of their parents, they lived together in secret. These letters reveal their love and longing, their lives working as a secretary at Bletchley Park and as a young officer in action on the other side of the world, At the heart, this is the story of a short but rewarding love. It is also the story of a father that Rosheen Finnigan never knew, and a fascinating social history"–Back cover.
The herbalist's kitchen : cooking and healing with herbs / Crocker, Pat
"With their timeless flavor and aroma, uplifting spirits, calming quantities, and genuine healing benefits, herbs are the original power plants. In this unique cookbook and herbal, Pat Crocker unlocks their secrets and offers newly imagined recipes alongside traditional techniques for harnessing their gifts. Pat takes you on a fascinating journey to uncover root, stem, leaf, and flower alchemy for being, living, and eating well. From angelica to turmeric, tincture to tagine, infusions and essential oils, [this book] is a revolutionary herbal cookbook. You'll learn how to detoxify with herbs, what herbs to use in tonics and cough syrups, where to plant Clove Pinks and Sea Buckthorn, and when to add robust herbs to dishes as they cook."–Back cover.
Sophie's patch / Thomson, Sophie
"A gorgeous, inspirational and fun gardening book jam-packed with ideas, tips, projects and great advice all based on Sophie's own garden in the Adelaide Hills, South Australia. Sophie has transformed what was once a dry, windswept cow paddock surrounding her historic stone cottage into a lush garden. But it's not a mere showplace – it's a working garden that reflects all Sophie's passions: a kids' garden, an 'obsessive-compulsive' gardener's treasure trove, a recycled/repurposed garden, a haven for beneficial insects & bees, and a productive garden supplying her family with fruit, veg and eggs year-round"–Back cover.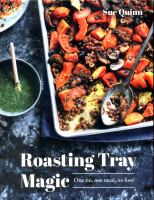 Roasting tray magic : one tin, one meal, no fuss! / Sue Quinn ; photography by Faith Mason. / Quinn, Sue
"Move over one-pot: one-tray is the quickest, easiest way to make fast, tasty meals in the oven. You can make entire family suppers just in a roasting tin or an oven tray. Everything from breakfasts like baked apple porridge or Shakshuka, to handy snacks, lunches and warm salads including quick flatbreads and frittatas, through to warming gratins, risottos and roasts, and of course, delectable cakes and traybake puddings like peanut butter and caramel brownies. Sue Quinn is a wizard at simple, economical family cooking and her recipes cover every meal of the day all in one tray. With straightforward instructions and no-nonsense tips for getting the most flavour out of your cooking, not only will you have everyday meal solutions but less hassle and mess in the kitchen"–Back cover.
Mindful beads : 20 inspiring ideas for stringing and personalizing your own mala and prayer beads, plus their meanings / Peck, Alice
"Strings of beads are universal to all peoples and beliefs. They're given many names – mala, rosary, misbahah, komboloi, prayer beads – but no matter the culture or context, they're a tangible symbol of connection. Beads can tell a story, celebrate someone or something we love, or help us work through a difficulty. They can be made from a huge variety of materials, but it's not so much what beads you string but why and how you string them that is important. In Mindful Beads, Alice Peck reveals the meanings behind 20 different types of beads, from traditional Tibetan malas to healing crystals, and Greek worry beads to Christian rosaries. For each one, she strings her own bracelet, mala, rosary or necklace, giving it a significance personal to her, and then explains how you can do so for your own beads, suggesting ways to meditate with and become connected to them. Some beads are handmade and step-by-step artworks are provided to explain how to make them, while a resources section offers advice on sourcing store-bought beads"–Amazon website.
iPad made easy / Laing, Roger
"IPad Made Easy is the essential guide to getting the most out of this amazing device. This 2018 edition of the popular original book is updated to include the forthcoming iOS 11 and the faster processor and functionality of the iPad Air and Pro versions. Learn how to set up and sync, then discover how versatile it really is, as you see how to use apps and games; read newspapers, magazines and books; watch movies; catch up on work; multi-task while watching the TV and more, including accessories to expand its potential."–Amazon.com.
Royal Horticultural Society practical house plant book / Bailey, Fran
"It's official: living with houseplants is good for your wellbeing! Turn your living space into an indoor oasis with our handy, easy to follow guide. Discover key indoor gardening design principles and learn how to care for your houseplants and keep them healthy. The RHS Practical Houseplant Book contains a dozen stunning step-by-step projects to help you assemble an eye-catching terrarium, create a floating kokedama 'string garden', or propagate succulents for your friends. Complete with 200 in-depth plant profiles, this is the essential practical guide for indoor gardeners."–Back cover.
New Zealand's great walks : the complete guide / Hersey, Paul
"New Zealand's Great Walks are truly world class. In a country blessed with hundreds of spectacular tracks to choose from, these are considered the best of the best. They pass through some of our most breathtaking landscapes – including golden sand beaches, ancient rainforests and high mountains." (Library Catalogue)